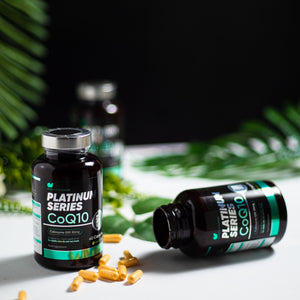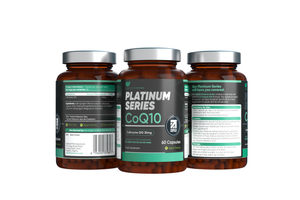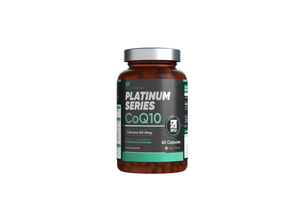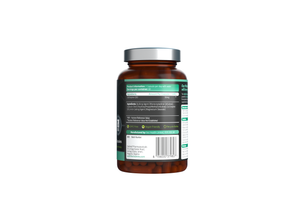 CoQ10 is a naturally occurring enzyme found in every cell in your body. It's essential for producing the energy your body needs to function optimally, especially in your heart and brain. However, as you age, your body's ability to produce CoQ10 declines, leading to fatigue, decreased stamina, and other health concerns.

Our CoQ10 supplement contains 30mg of highly absorbable CoQ10 per capsule, combined with essential vitamins and minerals to enhance its effectiveness. It's formulated with the highest quality ingredients, including vitamin E, magnesium, and bioperine, a black pepper extract that helps improve nutrient absorption.

Taking our CoQ10 supplement can provide numerous benefits, including increased energy, improved cardiovascular health, and reduced risk of oxidative stress. It also helps maintain healthy blood pressure levels, enhances brain function, and supports healthy skin.

Our supplement is suitable for vegetarians, making it an excellent choice for anyone looking to support their overall health and wellness. And with our easy-to-swallow capsules, it's simple to add to your daily routine.

Don't let fatigue and decreased energy levels hold you back – try our CoQ10 supplement today and experience the difference for yourself!
Benefits of Our Coenzyme Q10 Supplement:




Supports Heart Health: Coenzyme Q10 is essential for heart health. Our supplement can help to maintain healthy blood pressure levels, support healthy cholesterol levels, and promote overall cardiovascular health.
Enhances Energy Levels: Coenzyme Q10 plays a key role in the production of energy. Our supplement can help to boost energy levels, reduce fatigue, and improve mental clarity.
Powerful Antioxidant: Coenzyme Q10 is a powerful antioxidant that can help to protect against free radical damage and promote overall health and wellbeing.
Supports Exercise Performance: Coenzyme Q10 can help to improve exercise performance by reducing oxidative stress and improving recovery time.



Key Features of Our Coenzyme Q10 Supplement:




Made with High-Quality Ingredients: Our supplement is made with only the highest quality ingredients, ensuring that you get the best possible product.
Easy to Absorb: Our supplement is designed to be easily absorbed by the body, so you can experience the benefits quickly.
No Artificial Colors or Flavors: Our supplement is made with only natural ingredients, so you can be sure that you're getting a pure and healthy product.
Convenient to Take: Our supplement comes in easy-to-swallow capsules, making it easy to take on-the-go.

Order our Coenzyme Q10 supplement today and start supporting your heart health, energy levels, and overall wellbeing in a natural and convenient way!