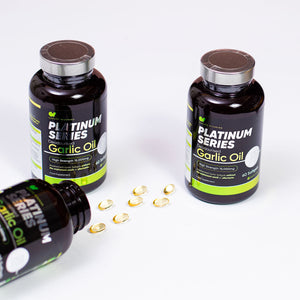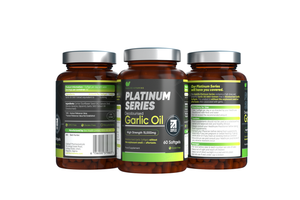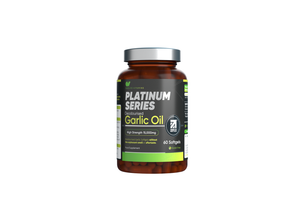 HIGH STRENGTH DEODOURIZED GARLIC OIL 15,000mg
Introducing The Oaklife Vitamins high-strength deodorized garlic oil supplement - the natural way to support your heart health, boost your immune system, and enhance your overall well-being. Our pure garlic oil extract is carefully sourced and processed to ensure maximum potency and efficacy, making it the perfect addition to your daily health regimen.

Scientifically proven to be a powerful antioxidant, garlic oil extract is a natural powerhouse that can help reduce inflammation, lower cholesterol levels, and promote healthy blood pressure. With our premium quality supplement, you can enjoy all these benefits and more, without the unpleasant odor or aftertaste associated with raw garlic.

Our deodorized garlic oil supplement is easy to take, and can be incorporated into your daily routine seamlessly. Whether you're looking to support your cardiovascular health, improve your immune function, or simply enhance your overall wellness, our high-strength garlic oil supplement is the perfect choice for you. 

Benefits of Our Garlic Oil Supplement:




Supports Cardiovascular Health: Garlic oil has been shown to support healthy blood pressure levels and reduce the risk of heart disease.

Boosts Immunity: Garlic oil contains compounds that can help to boost the immune system, making it more effective at fighting off harmful pathogens.

Promotes Overall Wellness: Garlic oil has a range of health benefits, including reducing inflammation, improving brain function, and promoting healthy digestion.

Powerful Antioxidant: Garlic oil is a powerful antioxidant that can help to protect against free radical damage and promote overall health and wellbeing.



Key Features of Our Garlic Oil Supplement:




Made with Pure Garlic Oil Extract: Our supplement is made with pure garlic oil extract, ensuring that you get the best possible product.

Easy to Absorb: Our supplement is designed to be easily absorbed by the body, so you can experience the benefits quickly.

No Artificial Colors or Flavors: Our supplement is made with only natural ingredients, so you can be sure that you're getting a pure and healthy product.

Convenient to Take: Our supplement comes in easy-to-swallow softgels, making it easy to take on-the-go.

Order our Garlic Oil supplement today and start supporting your cardiovascular health, immunity, and overall wellness in a natural and convenient way!